Tabbouleh is an Arabic dish comprised of bulgur and fresh herbs and vegetables. It is served as part of a mezze (Middle Eastern appetizers) and can also accompany many dishes as a refreshing side dish. I decided to give the classic tabbouleh a small twist, by omitting the cucumber and combining it with a salad that my grandmother used to make to accompany heavy meals. The salad included roasted eggplant, parsley, tomatoes, lots of garlic and lemon juice. Combining these two dishes together worked very nicely. The dish has some bright flavors of garlic, lemon and salt, and I love it!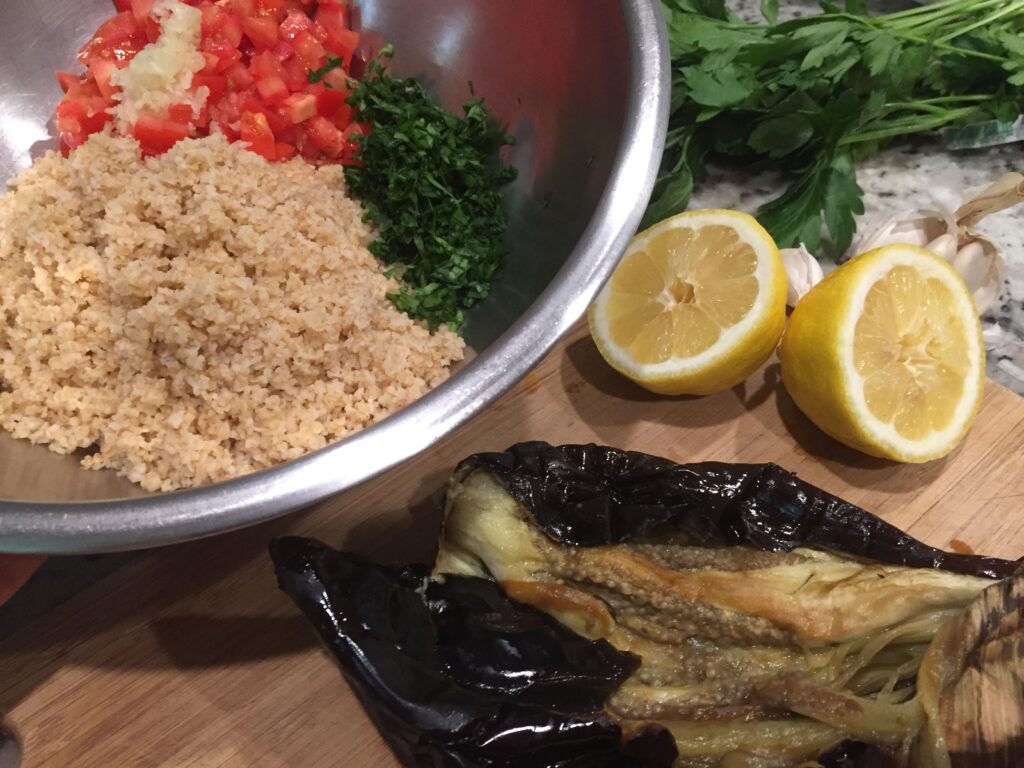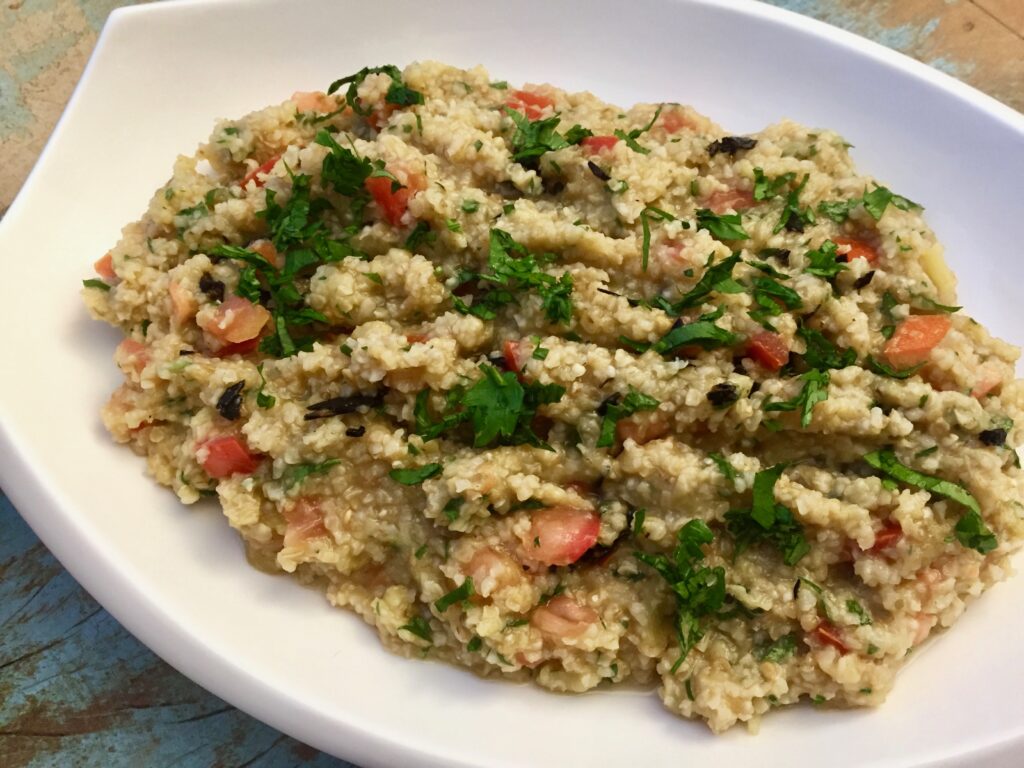 Tabbouleh with a Twist
Ingredients
1

cup

coarse bulgur

2

medium eggplants

2

 large tomatoes,

diced

6-8

small cloves garlic,

minced

½

cup

parsley leaves,

chopped

Juice from 1 large lemon (or 1 ½ if you are me)

¼

cup

extra virgin olive oil

Salt
Instructions
Place the bulgur in a medium bowl. Cover with boiling water, about 3 inches above the bulgur, and let sit for 20-30 minutes. Drain to remove excess water.

Place the eggplants on a baking sheet and roast under the broiler or on the grill. Poke the eggplant with a knife in several places to prevent it from exploding when on the grill. Let the skin get charred, then turn the eggplant 90 degrees and roast until charred. Repeat the process until the eggplants are well charred all around. Remove from the heat and leave on the side to cool.

When cool enough to handle, scoop out the meat of the eggplants, using a spoon. Chop the "meat" on a cutting board. I also like to chop a little bit of the charred skin. It adds a great smokey flavor to the eggplant.

In a large bowl combine all the ingredients and mix together. Let sit for 30 minutes to allow the bulgur to absorb the flavors.