I was very skeptical about vegan cheeses that try to mimic real cheese. I've tried a few of them and wasn't at all impressed, to the point where I decided it wasn't worth the effort looking for substitutes. I just needed to learn to live without cheese. It was all good until I came across this "feta cheese" recipe in an Israeli vegan blog. Feta cheese was one the things I most regretted not eating anymore since becoming vegan. I LOVE feta cheese. So when I came across this recipe I had to give it a try. And I was pleasantly surprised. It is delicious!! Is it feta cheese? No. But it tastes and feels like cheese and it is salty and tangy enough to satisfy my craving for feta cheese.
Prep time doesn't involve much work at all and takes only about 15 minutes. But you do need to plan a head as the cashews need to be soaked in water for 5 hours before you can use them. You will also need some patience when you need to let the "cheese" mixture strain for 12 hours before baking it.
So without further ado, here is the recipe. If you are a vegan who happens to love feta cheese, this may hit the spot.
We like to use it as a spread or crumble it over a salad or any other dish.
It is really surprisingly delicious!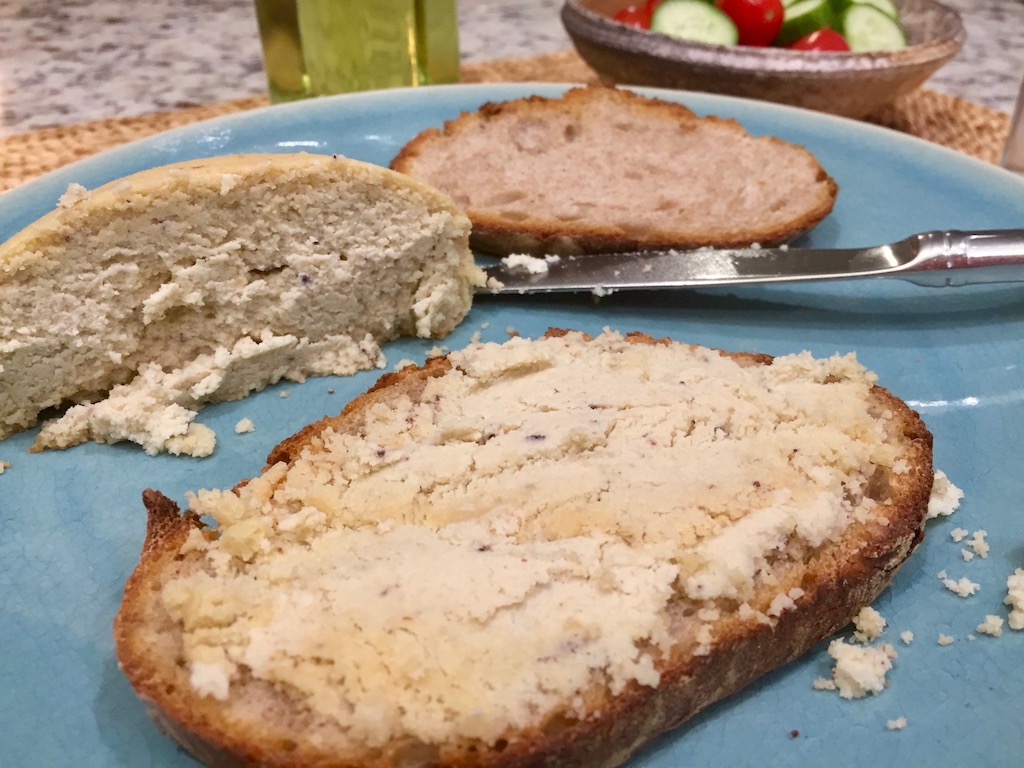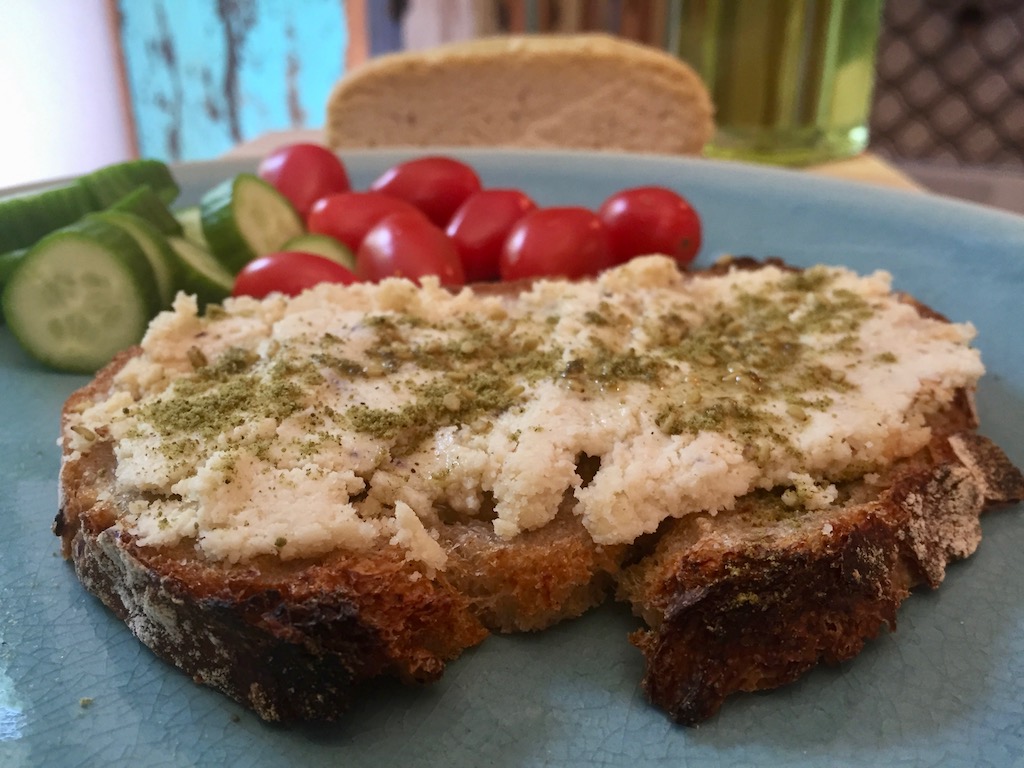 Vegan "Feta Cheese"
Ingredients
1 ½ cups

(145g)

almond flour

45g

raw cashew nuts,

soaked in water for 5 hours

¼

cup

lemon juice

½

cup

water

3

tbs

extra virgin olive oil

2

 

cloves garlic

1 ¼

tsp 

salt
Instructions
Place all the ingredients in a food processor and process to a smooth puree.

Place a colander in a slightly bigger bowl and drape a cheese cloth over the colander. Pour the puree into the cheese cloth. Tie the corners of the cheese cloth together to make a sack, and suspend over a bowl for 12 hours or overnight in the fridge.

Grease a baking dish with a tiny bit of oil, then untie the cheese cloth and gently place the ball of cheese in the baking dish, face down.

Bake for about 40 minutes, until the cheese becomes golden. Remove from the oven and let cool completely.

Keep refrigerated up to 3 weeks, if it lasts that long…