This 4th of July you don't need to settle for store bought hamburger buns. Here is a recipe that is very easy to make and is ten times better, flavor and nutrition wise, than the store bought buns.
My sister in Israel is the source for this great hamburger roll recipe. When it comes to baking she is my ultimate expert. She is actually a legit pastry chef (and a really amazing one) who graduated from the Cordon Bleu in Paris. So when she finds or develops a good recipe for breads and baked goods I have to have it.
I call these rolls hamburger rolls because this is how everybody knows them by but, really, you can eat them with anything. We do not eat meat at home, yet we get to enjoy these rolls pretty often with our favorite spreads or with a good homemade bean burger (in the picture) or other yummy concoctions.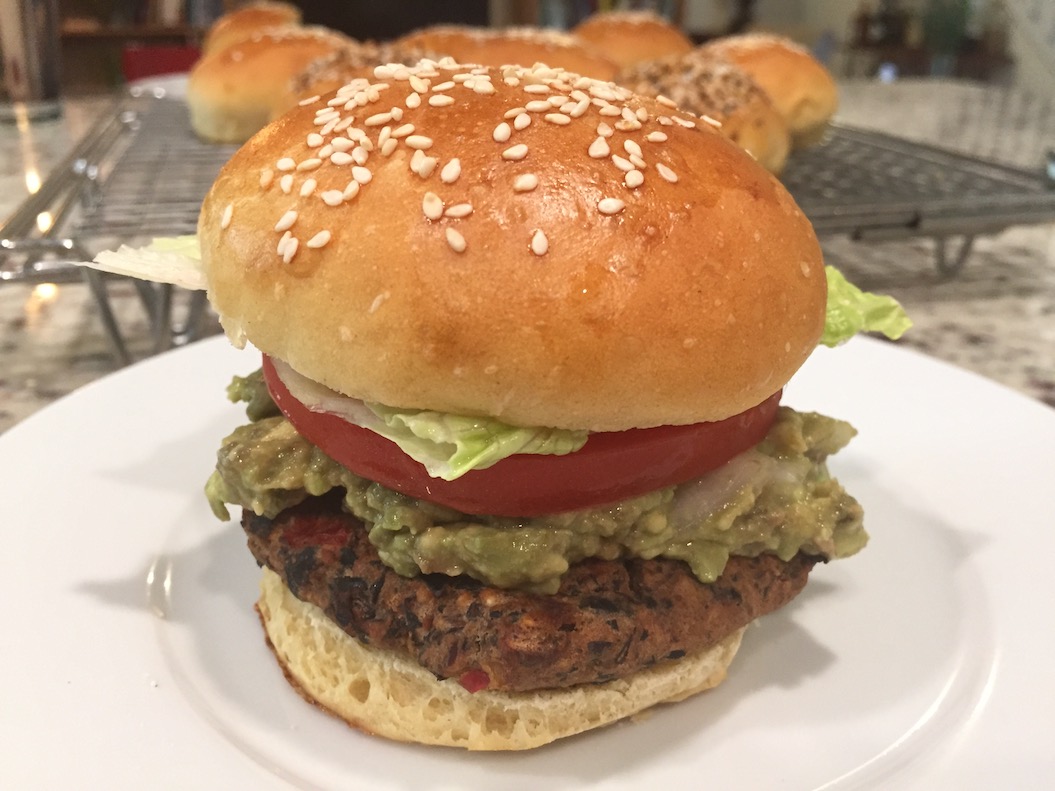 Enjoy your burger and have a happy 4th of July!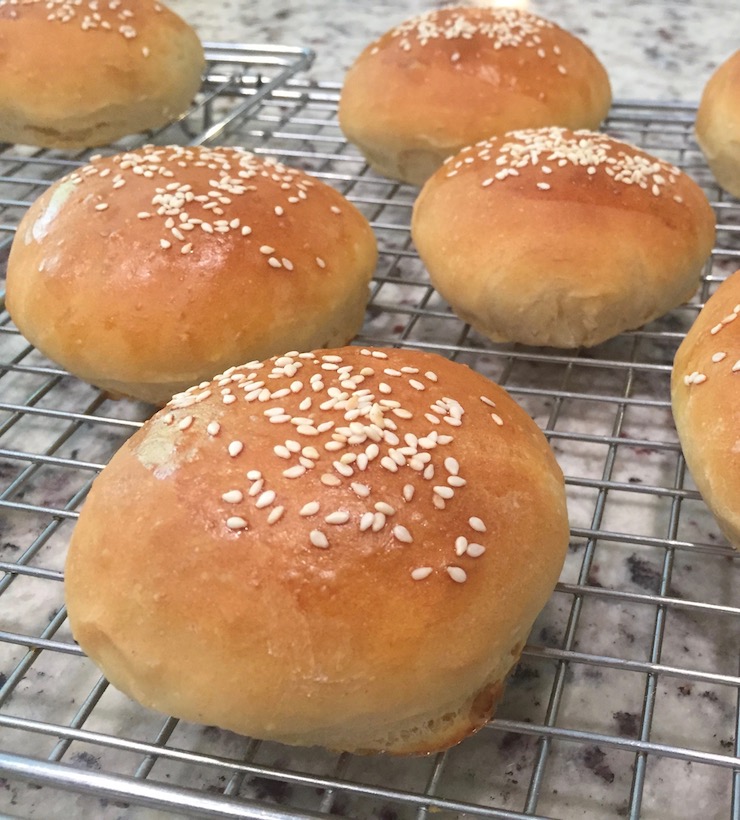 Homemade Hamburger Rolls
Ingredients
2

tbsp

dry-active yeast

5

tbsp

sugar

2

lb

all-purpose flour

2

cups

lukewarm water

2

eggs,

lightly beaten

2

tsp

salt

1/2

cup

oil
Instructions
In a mixer bowl equipped with the hook attachment mix the flour, sugar and dry yeast.

While the motor is running, gradually add 2 cups water, the eggs, salt, and eventually the oil. Continue kneading for 7-10 minutes, until the dough detaches from the walls of the mixing bowl, but still sticks to the bottom.

Place the dough in a lightly greased bowl, cover with a clean towel, and proof in a warm place until dough doubles in volume.

Remove the dough from the bowl and place on a lightly floured work surface.

Punch the dough a few times to deflate it and divide it into 16 equal pieces.

Roll each piece of dough into a ball and place on a baking sheet covered with baking paper. Space the buns out, leaving 4 inches between them. Cover with a towel and proof again until the buns double their size.

Brush the top of the rolls with some water and sprinkle your favorite topping (sesame, everything, salt, poppyseed…) 

Bake in a 350F oven for 20-25 minutes, until rolls are nicely browned.