Eggplants, zucchini, bell peppers, basil, olive oil and garlic….couldn't get more Mediterranean then that.
This wonderful dish can be served as a salad or as a side dish, warm or at room temperature. It is at its best a day after preparing it as the flavors combine into a cohesive dish.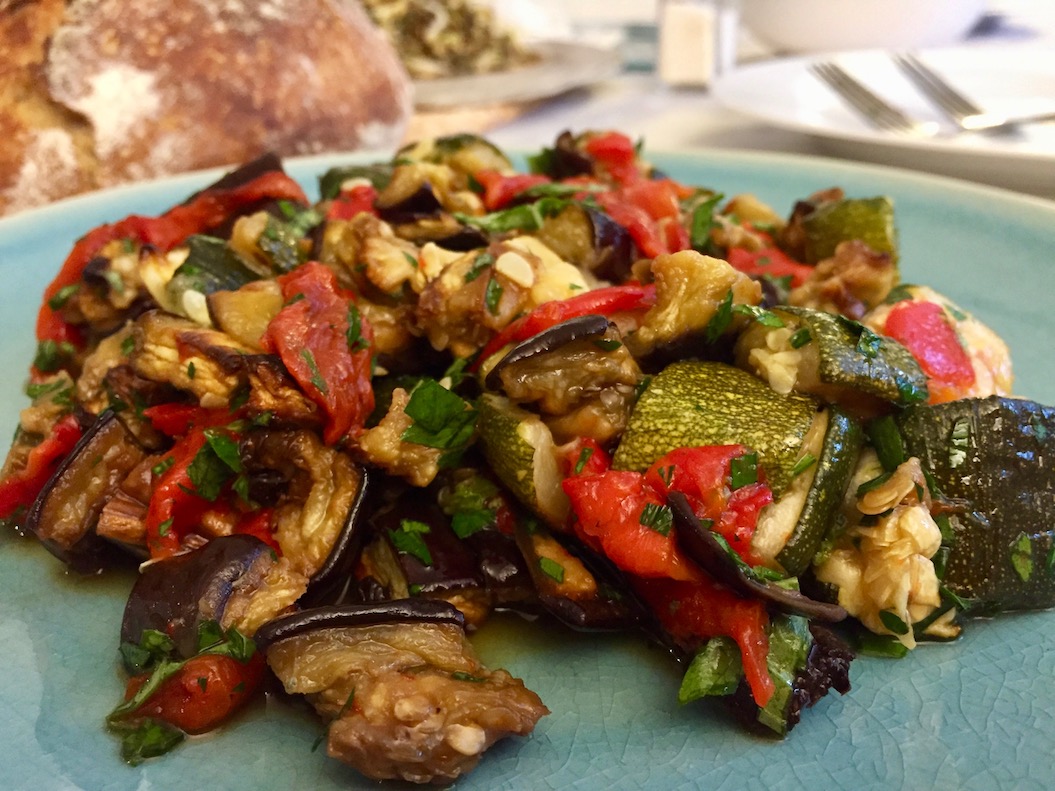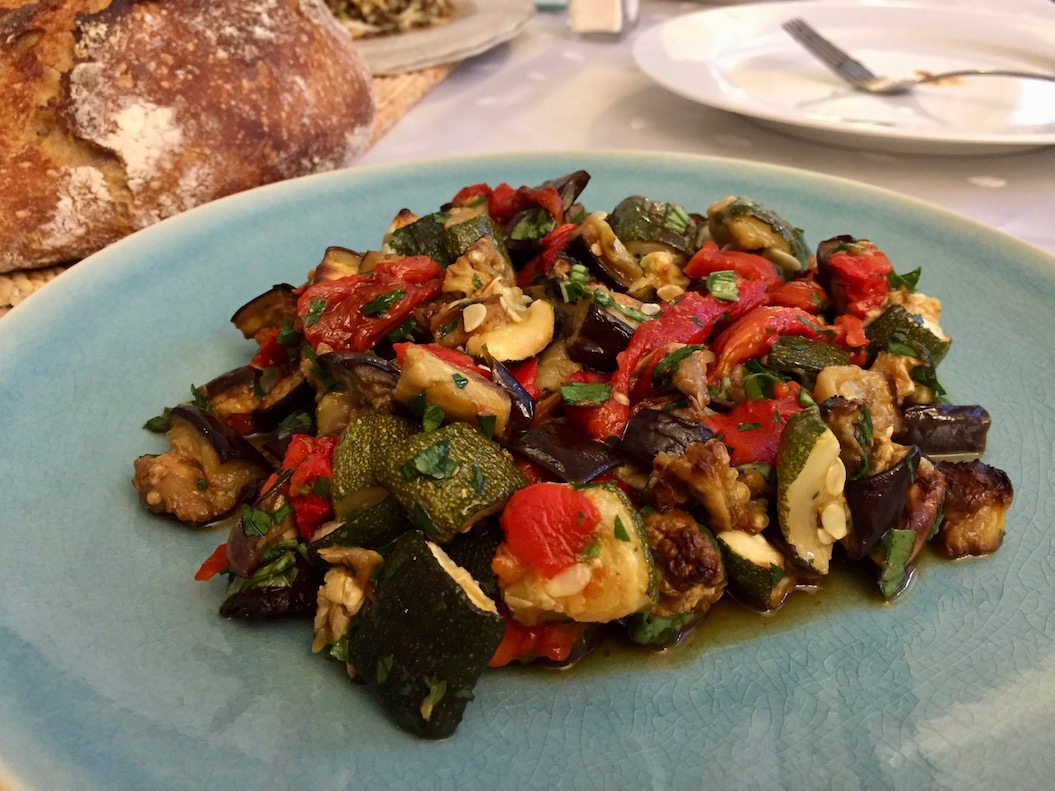 Mediterranean Medley
Ingredients
2

eggplants

cut into 1 inch cubes

3

zucchini

cut into 1 inch cubes

3

bell peppers

olive oil for drizzling

4

cloves garlic

minced

1

packed cup

basil leaves

3

tbsp

white vinegar

2

tbsp

olive oil

salt
Instructions
Place the cubed eggplants and zucchini on a baking sheet, drizzle with some olive oil and bake for about 20 minutes, until eggplants are golden. Remove from the oven and chill.

Place the whole bell peppers on a baking sheet. Set the oven to hi broil and roast the peppers until skin is charred. Turn the peppers and char them all around. Remove from the oven and place in a pot with a lid to let the peppers sweat. When cold enough to handle, peel the skin off the peppers and remove the stem and the seeds. Cut the peppers into strips.

In a large bowl, place the roasted eggplants, zucchini and peppers.

Cut the basil leaves into thin strips and add to the bowl.

Add the garlic, vinegar, olive oil, and salt, and toss the salad well.

Keep refrigerated overnight or at least 4 hours before serving, to let all flavors come together.