Most people I know in the U.S. do not make their own tomato sauce at home. They rather buy it ready-made in a jar, heat it up, and duct their pasta. Maybe this is a habit they developed since going to college, or maybe they think that making tomato sauce from scratch is involved and takes a lot of work. Whatever the reason, if you like to cook, this should be one of the easiest things you can make, and the result is so much better than the store-bought version.
I like to make large quantities of the sauce (double or triple the recipe below), especially when fresh tomatoes are cheap, and divide into portions. I keep some in the fridge and freeze the rest. This way, we always have the sauce available, and we use it not only as pasta sauce but also as a base (if there is no oregano in it) for other dishes.
If you can't get your hands-on fresh tomatoes, you may substitute with a large can of pureed tomatoes, and reduce the amount of tomato paste to 1 tbs.
Ingredients:
2 tablespoon olive oil
1 large onion, chopped thinly
5 cloves garlic, peeled and sliced
6-7 medium ripe tomatoes, cut into quarters
2 tablespoon tomato paste
½ tsp sugar (optional)
½ tsp dried oregano (optional)
Salt and black pepper
Preparation:
In a medium size pot, heat the oil and sauté the onion and garlic until golden.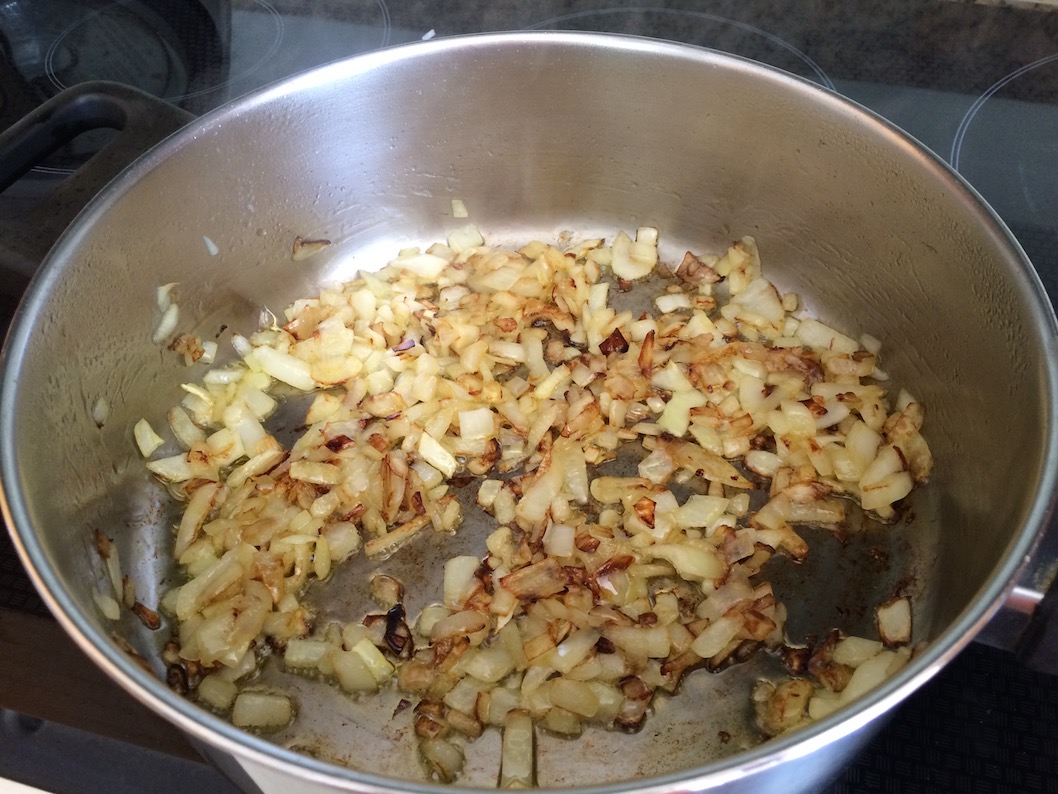 Place the tomatoes in a food processor and puree them. Add them to the pot and cook for five minutes, stirring occasionally.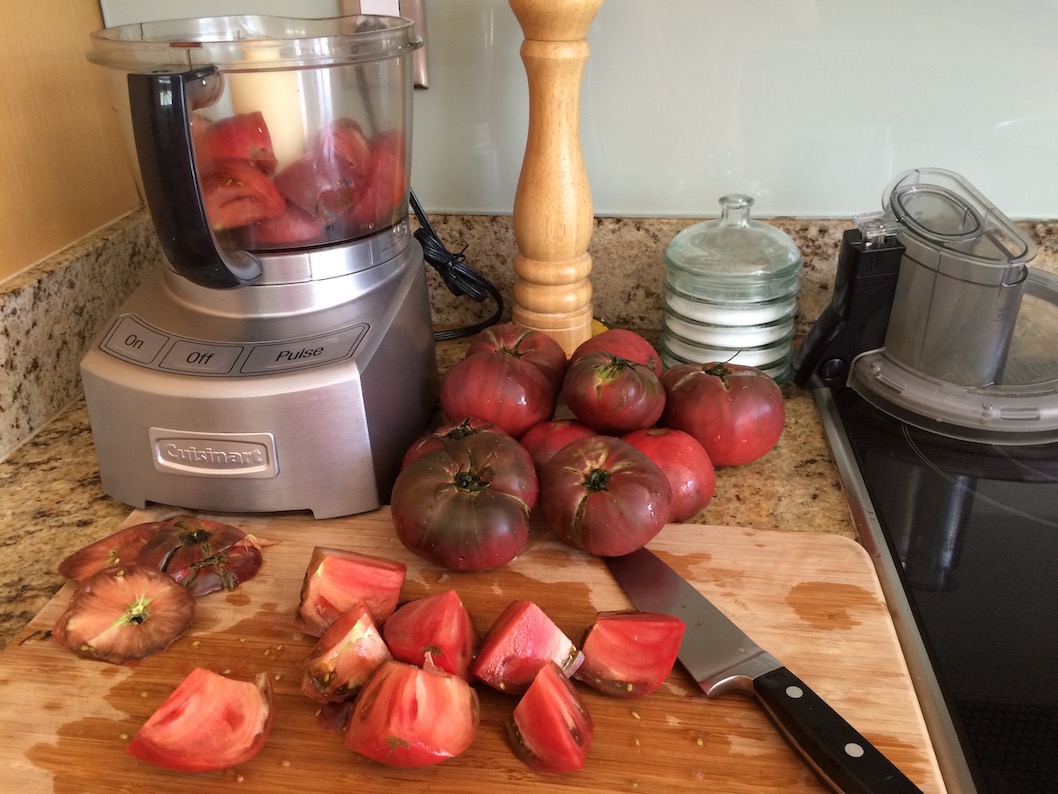 Add the tomato paste, sugar, oregano, salt and pepper. Reduce the heat to medium-low and cook covered for another 20 minutes. If your tomatoes have a lot of liquid in them, leave the pot uncovered and cook until the contents of the pot are reduced to half. You want to end up with a relatively thick sauce, not soup.