Lately, like most of us, I've been busy getting ready for the possibility that we may have to hunker down due to Covid-19. It is very stressful to try and think of everything we might need at home, plan my shopping trips to the stores in a way that I can get everything in one trip while trying to avoid everyone, and in addition, still go to work, keep my distance from my coworkers and smile and hang out as if all is normal. It's exhausting!! When it came to cooking, that meant I didn't want to spend time preparing anything special that required time or effort. I needed my time and my head clear for others matters. So this was the motivation behind this really surprisingly delicious dish.
This chicken recipe is so delicious and tastes so gourmet that I'm still surprised how easy it was to make it. I had chicken thighs waiting for me in the fridge and I knew I had to cook them before they go bad. I looked to see what I could through on the chicken quickly to give it some flavor. I had in the fridge half an onion and some tarragon leaves that started to look tired. I decided to chop the onion and the tarragon and add to that juice, pulp and zest from one orange. Put it all in a Ziploc bag with the chicken, marinated for half an hour, then roasted it in the oven. Piece of cake… and the result was amazing! I will surely make this dish again.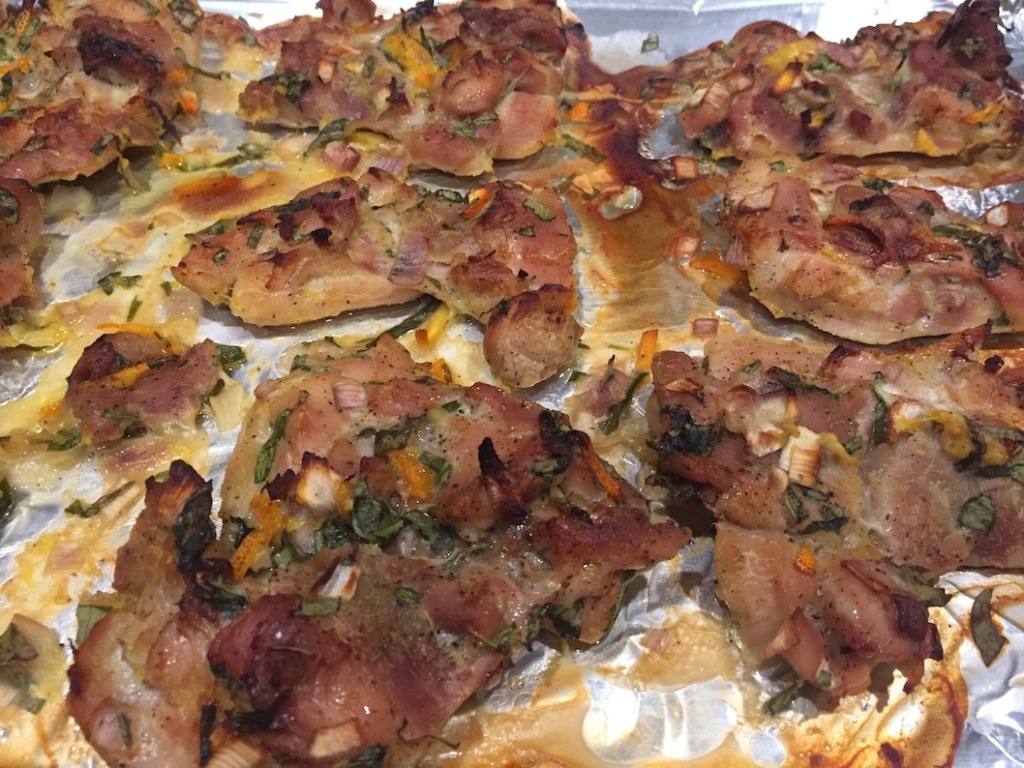 Chicken in Orange juice and Tarragon
Ingredients
2 ½

lb

boneless chicken thighs

juice from one orange with the pulp

Zest from one orange

1

cup

red onion,

chopped

½

cup

tarragon leaves,

chopped

2

tsp

salt

½

tsp

black pepper
Instructions
Place all ingredients in a gallon size Ziploc bag, close the bag and shake well until chicken is fully coated with the marinade. Keep refrigerated for 30-60 minutes.

Place chicken thighs on a baking sheet and cover with the marinade.
Did I say delicious!!!?