If you are following my blog, you may have already noticed by now that herbs and greens are used abundantly in Persian cuisine, and in addition to being cooked, they are also consumed raw as accompaniment to cooked food.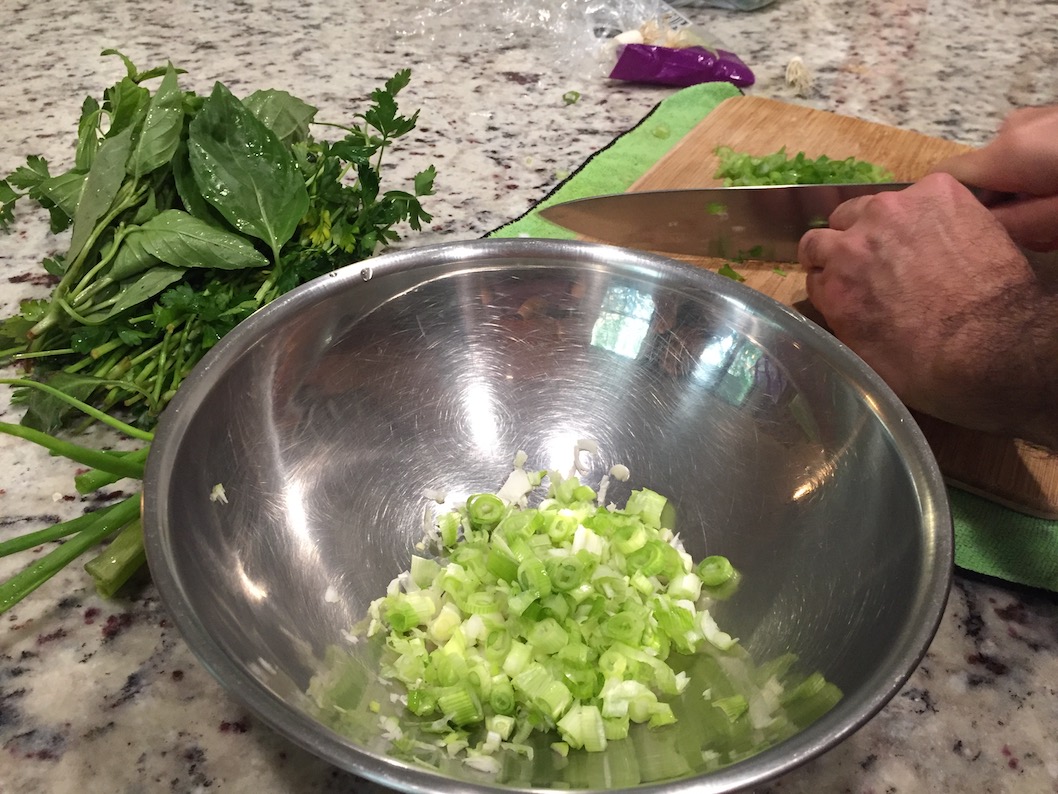 One very simple dish that is unbelievably delicious is khagineh, or herb omelet, which is eaten as part of a light meal, and is traditionally served with good rustic bread or pita, yogurt and fresh vegetables.
Iraqi and Kurdish Jews in Israel also make this herb omelet, known in Kurdish, Iraqi, and Arabic by the name of Idjeh. In Israel you can come across this omelet served in a pita in some of the street food eateries, usually served with tahini, tomato, and pickles. Yum!!
In addition to making herb omelet at home every once in a while, it became one of the dishes we always make on Passover. It was traditionally eaten in my family during Passover and my mother loved using a wet matzah to make a sandwich roll with the omelet. So that's how I eat it.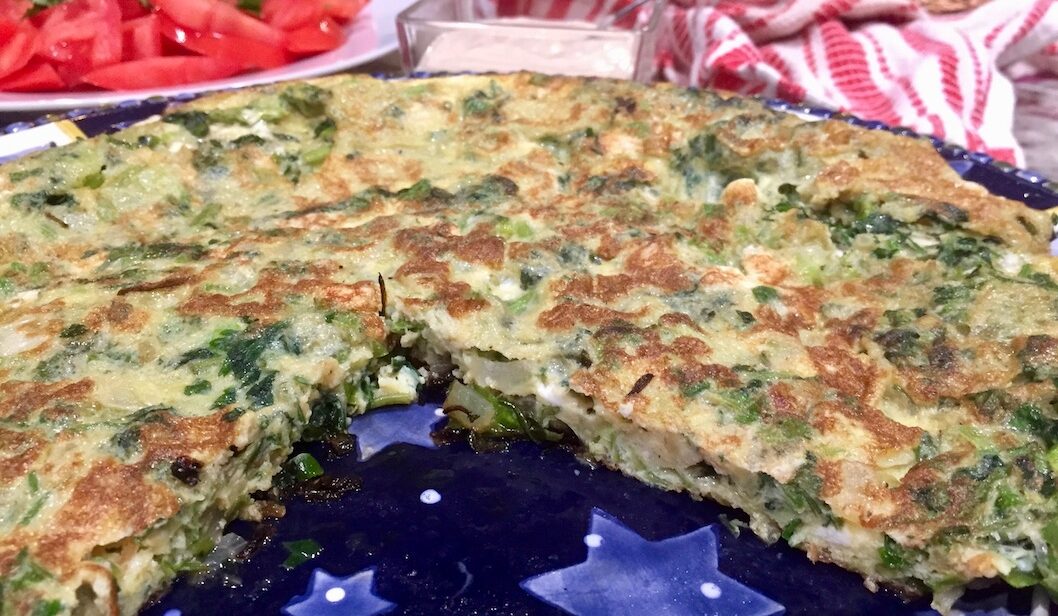 Middle Eastern Herb Omelet
Ingredients
⅓

cup

oil

1

medium onion,

diced

4

cups

chopped fresh herbs of choice

(green onions, parsley cilantro, basil. dill, mint, etc.)

8

eggs

Salt and pepper to taste
Instructions
Heat the oil in a large pan. Add the onion and sauté until golden.

Add the chopped herbs and sauté for 5 minutes.

In a bowl, whisk the eggs with salt and pepper. Pour the eggs on the sautéed herbs, cover the pan with a lid and cook for 2-3 minutes.

Remove the lid, place a large tray over the pan and turn the pan upside down to transfer the omelet to the tray. Place the pan back on the stove and slide the omelet back. Cook for 1-2 more minutes and transfer to the serving tray.