This dish is very unpretentious and is one of the easiest dishes to make. Yet, it always satisfies my cravings for old world kind of food – grandma's rich, slow cooking dishes.
My youngest son can't have enough of this vegetable dish. He will eat it with each meal and also in between meals, as a snack. What else can a mother ask for?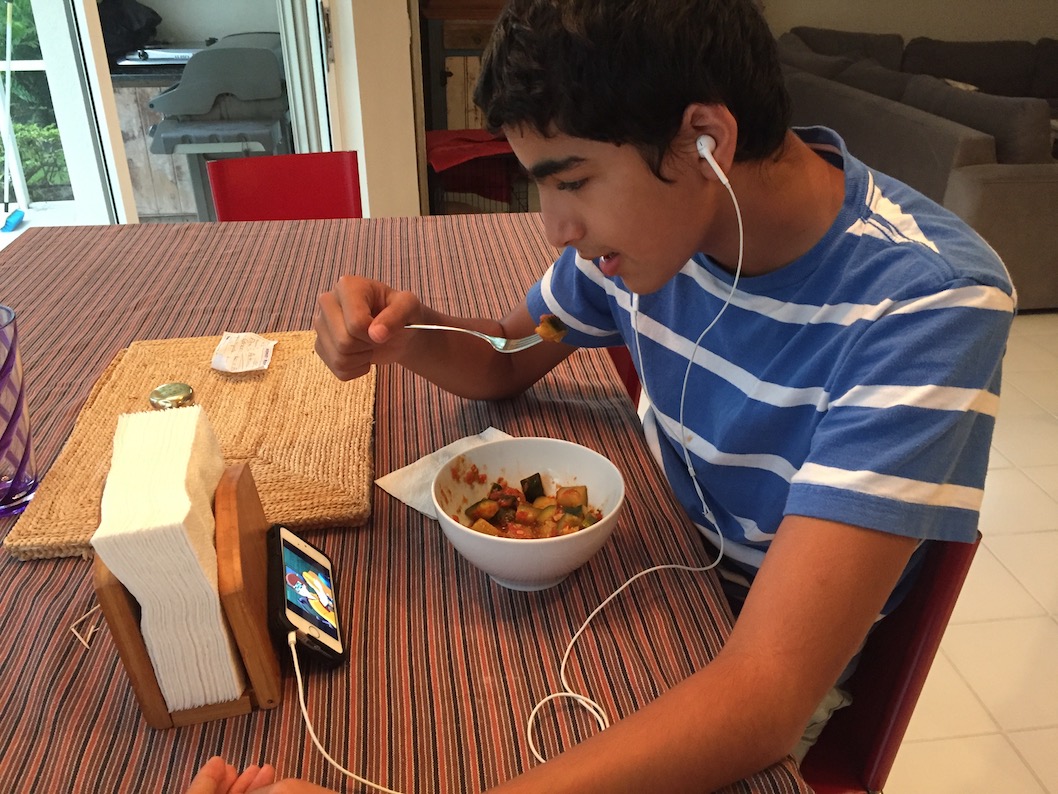 Ingredients:
3 tbs olive oil
6 medium zucchini cut into ½" cubes
3 medium tomatoes
3 cloves garlic, minced
Salt
Preparation:
Heat the oil in a medium pot.
Add the zucchini and sauté on high heat, stirring the zucchini occasionally, until some of the zucchini browns a bit, like in the picture below.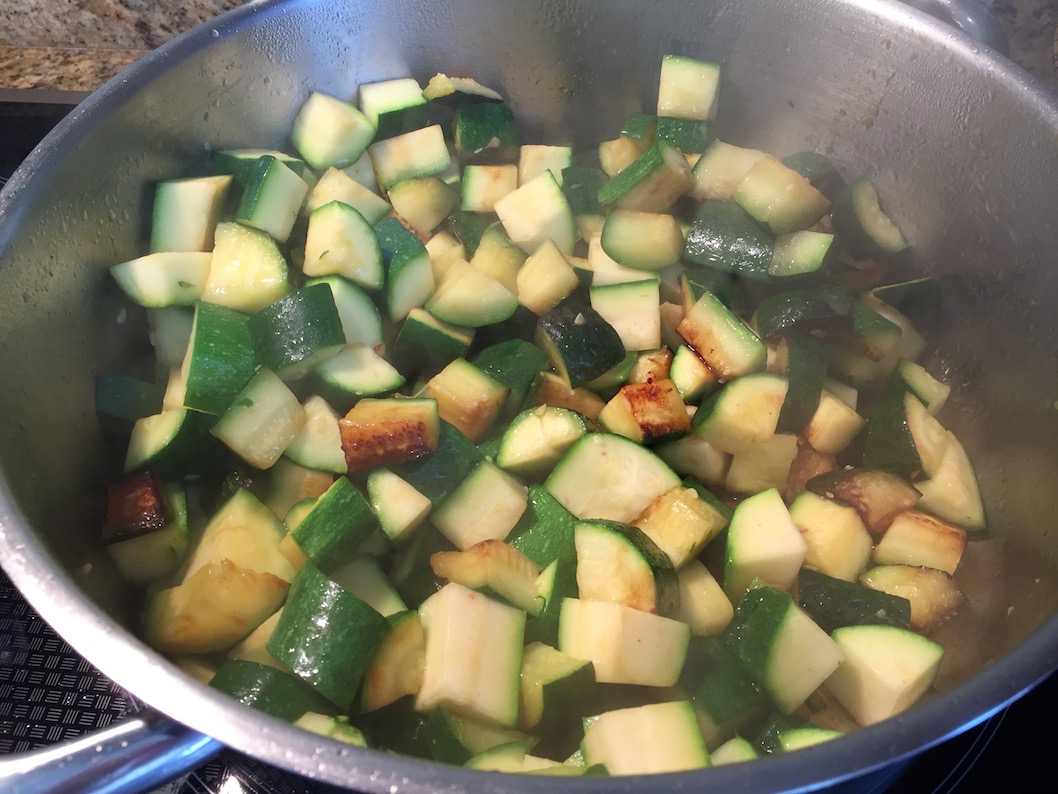 In the meantime, cut the tomatoes in quarters and place in a food processor. Using the pulse button, crush the tomatoes.
Once the zucchini is golden, add the crushed tomatoes, the garlic, and the salt. Stir well, lower the heat to medium, and cook for 10 – 15 minutes covered.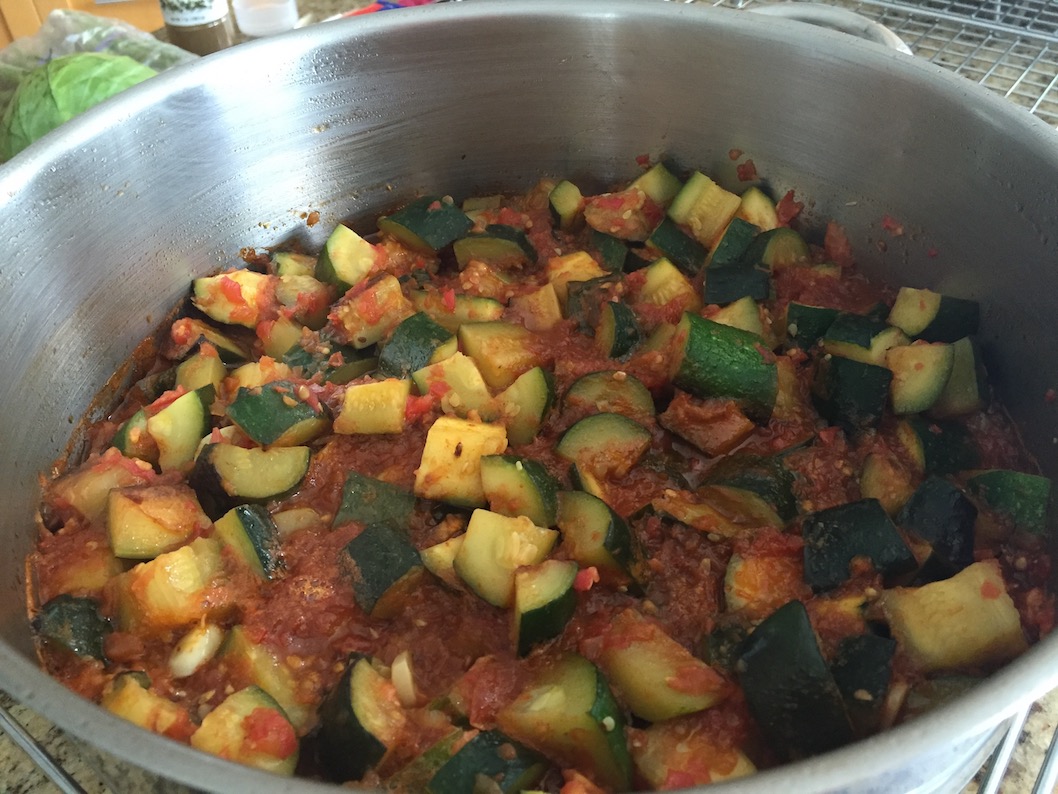 If there is too much liquid in the pot, cook for another 5 minutes, uncovered, on high heat.
You may enjoy this dish as a side dish, as a pasta sauce, or mix it with some eggs in a pan for a hearty breakfast.