As a rule of thumb, I try to eat foods that are in season. In Israel it meant that the dishes we used to cook for any holiday, would match the fresh ingredients that were available in markets. For Passover, which is celebrated in the spring, there are many recipes that call for vegetables like fennel, asparagus, artichoke, fava beans, and peas, as they are spring vegetables.
So when I visited the supermarket (in South Florida) last week, the week of Passover, I was very excited to see all the beautiful, fresh spring veggies that were waiting for me. I could already imagine all the great dishes I could come up with, and like a kid in a candy store I started filling up my cart with all the different kinds of vegetables. What I would actually make with them and when was yet to be determined, but I could not resist the green abundance that called my name.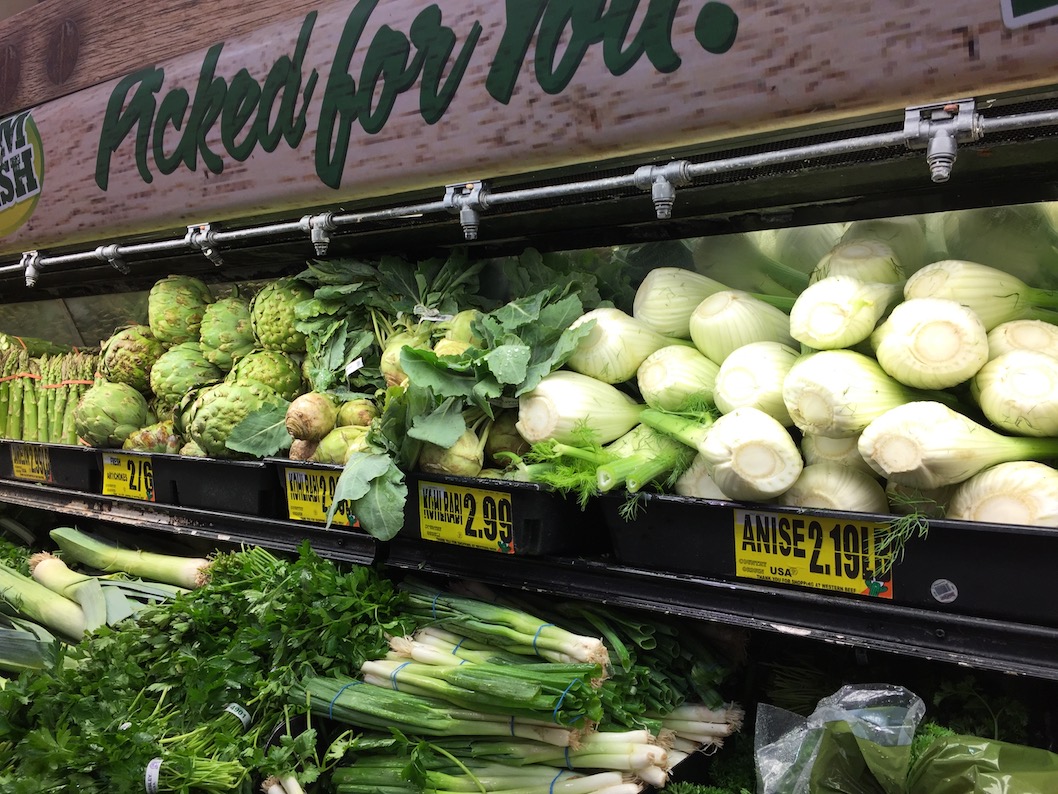 One dish I came up with was a very simple and easy to make salad. The salad is refreshing and tangy and the combination of the veggies together with fresh lemon juice and some salt, was the perfect accompaniment to dry or fried Matzah dishes.
In our house, this bowl of salad never leaves the table until the bowl is empty. We eat this salad as a snack between meals, using our fingers to pick the pieces of vegetables.
Spring Salad
Ingredients:
1 bulb fennel (anise)
1 kohlrabi (bulb only)
2 carrots
1 cup young celery leaves (you may add young stalks as well)
Juice from 1 lemon
Zest from 1 lemon
salt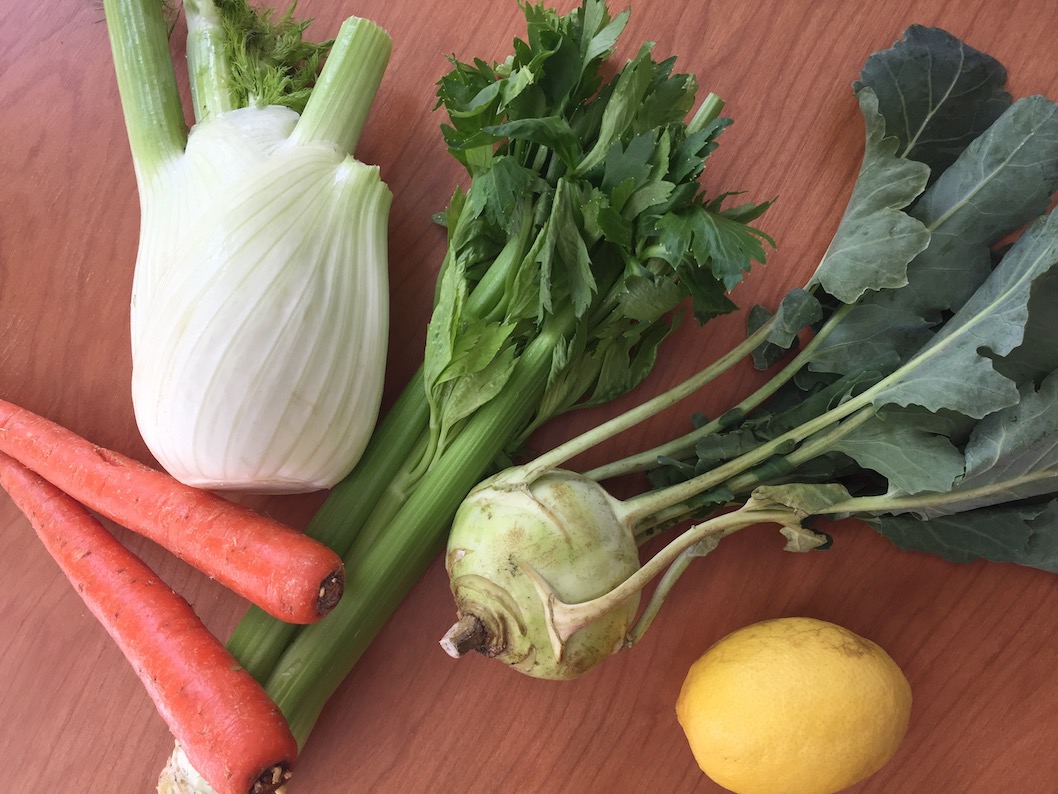 Preparation:
Cut the fennel bulb in half, lengthwise, then slice each half thinly, as shown in the picture below.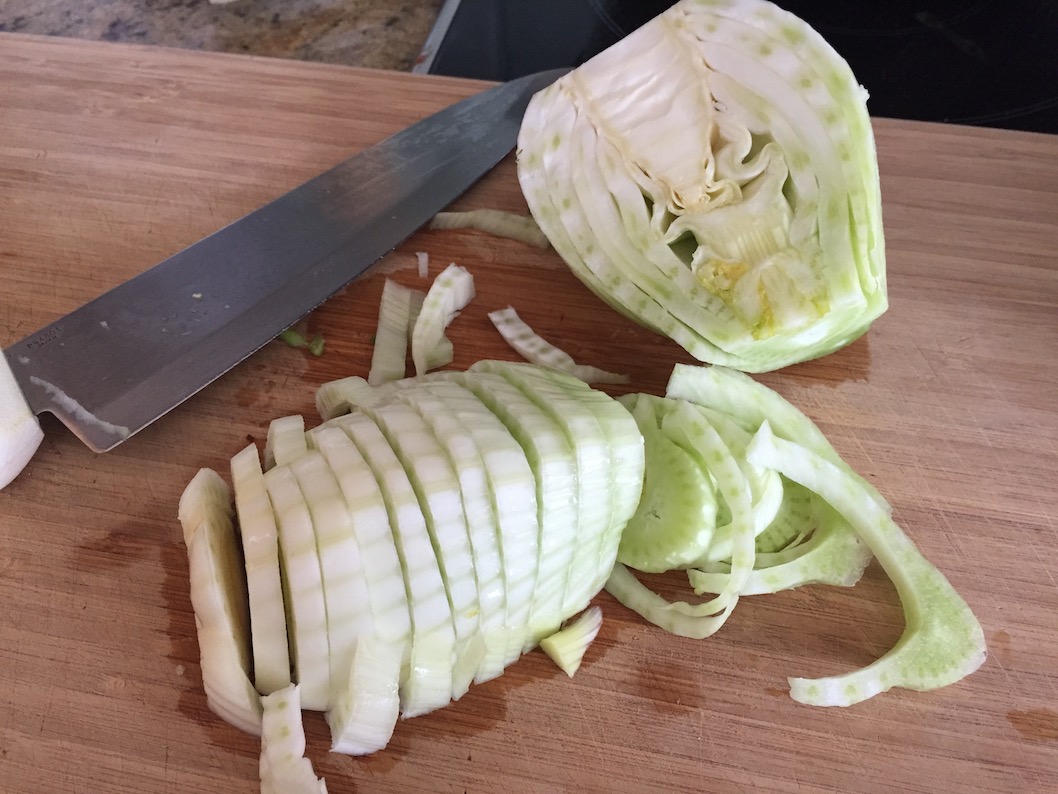 Peel the kohlrabi and cut it into quarters. Slice each quarter to thin slices, about ¼" thick.
Peel the carrots and slice into thin ¼" rings.
Cut the celery leaves coarsely (you may just tear them off the stem).
Combine all the veggies in a large bowl. Add the lemon juice and zest, and the salt, and using your hands, stir well.
Let the salad sit for 5 minutes, to let the veggies absorb the lemon and salt.
Enjoy!